Here is the new setup process in detail for Tenda WiFi router on login to IP address 192.168.0.1 for configuration of various options like password change and more available to access high speed internet and wireless security…
Tenda Login
Tenda is a popular brand that supplies various wireless routers that are well known for easy configuration of the WiFi network, and once a new router has been bought, one should make it ready to get it configured such that their LAN connection does move to WiFi to be used by multiple devices.
Tenda is the most preferred brand in customer premises wireless equipment due to its good range and stable connection, and their routers are found in 150Mbps and 300Mbps form which can be bought based on customer visibility.
This difference in Bandwidth does allow the WiFi router to handle better internet for any kind of bandwidth as requested, and the configuration for the entire Tenda Models available is almost the same and can be easily done by anyone, Let's check the details briefly.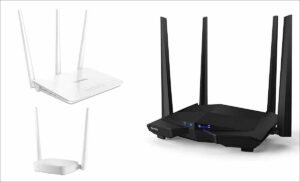 Tenda Router
| About | Details |
| --- | --- |
| Company | Tenda Technology |
| Description | Subscriber End Wireless Equipment |
| Default IP Address | 192.168.0.1 |
| Default User ID | admin |
| Default password | admin |
| Supports | DHCP / Static Modes |
| Port | WAN / LAN Ports 25 |
Tenda Router Login Configuration
Here are detailed steps that one should follow, if they have got the Tenda CPE in their network, and it is understood that the configuration does move your LAN connection to the WiFi network and you must be aware of what is being done in the below steps thoroughly.
Step 1: Get the Tenda Router Unpack and get the connection set. Connect adapter to Tenda router and switch on the power supply
Step 2: Now get the broadband LAN wire with ethernet cable and insert in the first slot where it is written as WAN port. Insert it properly until the light inside the router does start blinking.
Step 3 – DHCP Setup: This is one of the common setups in route to be done. Go to the wireless setting option once you have launched the Tenda on your browser. Select the DHCP option and then click on Set a password for the router. Set a unique password and then save it to get your DHCP setting to be updated.
Step 4 – Router Setup with Static IP: Launch your browser and search for 192.168.0.1 in the URL bar and the Tenda modem page gets loaded.

Use admin as Username and Password both to login to the Tenda device homepage

Step 5: Once the page is loaded, CCIK on Internet Connection Setup and then select the Static IP from the first column drop down. Enter your IP address along with their details asked and click on the OK button to save your IP selection.
Once you're done with settings, you can see the network option as connected and your respective can now connect with Tenda router and start using the internet connection for the internet.
Tenda WiFi Password Change
This is one of the most important things that one should remember, as regular reset of password will save your internet connection from unknown users. Here are steps that will allow you to get the Tenda router password reset.
Step 1: Open the browser to visit the Tenda homepage using the 192.168.0.1 IP address iN URL Bar. Enter the Admin as password and username to login for getting access to your homepage.
Step 2: click oN advanced option and then click on wireless connection. Then select wireless basic settings to open the setting spage.
Step 3: Enter the SSID name of your Tenda router as per your wish and then click on the OK button, this will be the name of your router to be displayed on screen.
Step 4: select Wireless Security on the same page and then click on the Password option to reset it. Enter your new password along with the old password and click on Ok Button.

Once done, click on the save button and get the configuration setting saved on your router.
Later on you need to enter this password to connect to the Wi-Fi of your Tenda Router. Make sure you remember your password or it does require lengthy steps to get out reset once again.
Can we set Tenda Router Name as any to display in Wi-Fi Convention?

Yes, customers can anytime change their Tenda Router name from the SSID option. The name changed here will be displayed on your device Wi-Fi network, where you can directly get to see this name and tap on to connect with a password which has been set.

Is Tenda Router secure from other users or is the password at risk?

This question cannot be answered in a good way, as every network has some chance to get hacked. To protect your Tenda router from hackers, customers need to get a secure password and get configure enough security steps. Once the router is fully set up with security then it will have a secure connection and as well change your password regularly to keep it secure.

Is the configuration page for the Entei Tenda Router is Same?

Yes, the Tenda routers that are sold out in the market do have similar configurations etup. Customers can also use the guide that has been given to them with the installation kit of the router. As being a wide network, the configuration page will be the same and anyone who is having a Tenda router can use them to set up their network.