BSNL 4G plus solutions come into existence in the Indian market called 4G hotspot. By using mobile data offloading services, BSNL launched the BSNL 4G plus hotspot to enjoy the 4G internet.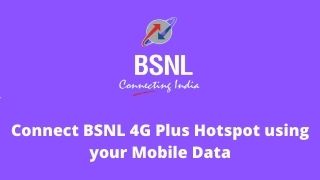 Our India is on the way of transformation from minute to Megabytes era. It covers almost all the area from urban to a rural area as well. BSNL 4G plus hotspot service is available to mobile prepaid to postpaid services.
To satisfy the over rising need of customers of high-speed downloads, BSNL deploys the 4G plus Wi-Fi hotspots and broad wi-fi is the remedy of the such a problem.
BSNL & Cisco Ready to Solve Citizen Problems with 5G Using IoT, and AI
Log in to Amazon Prime using My Jio App
Pay BSNL Bill in My BSNL App using Wallet, UPI Payment or Cards
Change BSNL SMS Center Number using USSD Dial Code
Following are the points to know about the BSNL Broad Fi service
In BSNL WiFi Hotspot location, BSNL 4G Plus MDO service activation compatible with any device on Wi-Fi standards.
Now, let's start to understand the BSNL 4G Plus hotspot and how it should be utilized with the option of MDO services.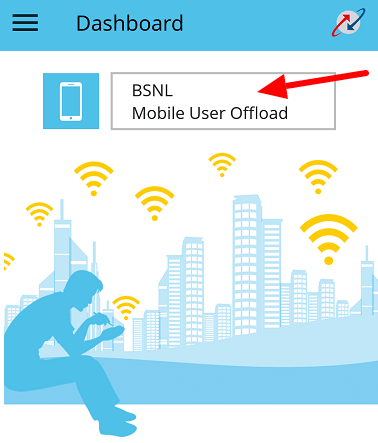 What is BSNL Mobile Data Offloading (MDO)?
Instead of using any narrowband 3G channels, wideband Wifi channels can be used on BSNL 4G WiFi hotspot for unlimited access to the internet.
Mobile Data Offloading enables 3G data customers to enjoy the service on BSNL4G plus WiFi hotspots with seamless migration. MDO service is not for the mobile network, separate links with BSNL enables the 3G user to use high-speed internet 4G WiFi hotspot area.
Benefits to Mobile consumers using BSNL MDO services
4G plus fastest internet experience as compared to 3G data packs.
Fastest download in a minute on 4G WiFi hotspot.
Better surfing experience on social media platforms.
On the government portal, better access to the internet.
Why BSNL Mobile Data Offloading (MDO) introduced?
In the telecom sector, BSNL is the first one to introduce MDO service in India. To satisfy the need of customers of data usage and data speed are the crucial points while doing internet surfing. Hence BSNL prepaid and postpaid users with 3G data on mobile broadband.
BSNL 4G Plus Activation Process
Download BSNL 4G plus app in mobile. Access to the internet by seamless WiFi by MDO application. The application can be downloaded from the Android play store for Android devices and from iTunes on IOS devices.
Successful Installation of BSNL 4G plus mobile app
While doing this, enable Wi-Fi on to the device.
Open the app and click on BSNL mobile user offload icon
Some pop-up window will open and let the notification to come and click on the ok icon.
Click on the OK icon for BSNL Wifi sign in.
On successful completion, pop up window will open and connect to the internet.
If you are not connected then the error will show then start from initial to join again.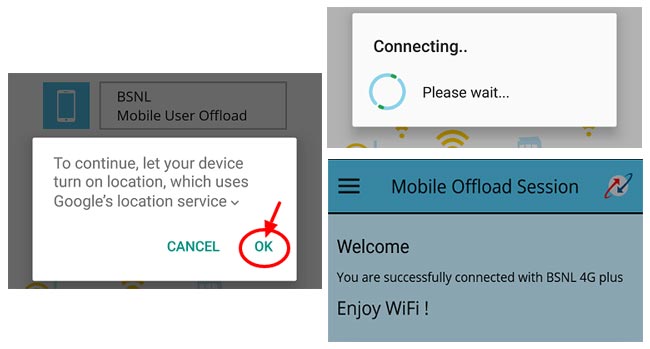 How to check the status of BSNL 4G Plus hotspot
In mobile setting, open Wifi option
On successful installation bandwidth and internet, the plan can be checked in settings.
Click on connected status.
Signal strength IP address authentication mode is known to us.
In connected mode, IP setting as DHCP
Proxy as none
EAP mode as autocorrect as on SIM.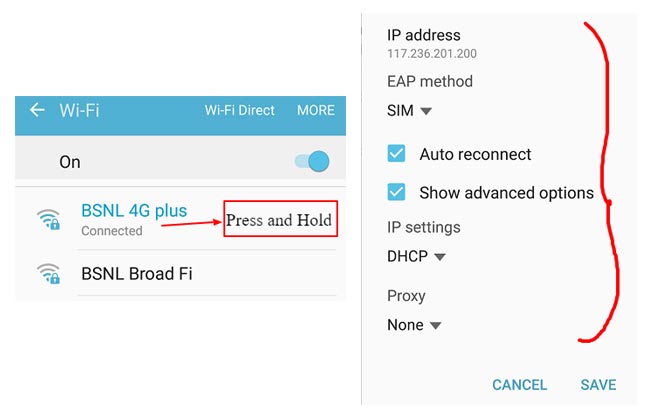 Frequently asked questions on BSNL 4G plus Internet
Without application can I use BSNL mobile data offloading service?
No, we cannot use the BSNL 4G plus service. Without application, cannot able to connect, check and calculate the usage of 3G data subscribed plan.
Are there any individual packs require to subscribe for using this service?
BSNL customers can use the service seamless with existing 2G / 3G data plans subscription to connect the 4G wifi. To enjoy the high speed.
What are the charges for using this BSNL 4G WiFi hotspot if not subscribes to any 3G data pack?
If there is no 2G or 3G plan then from prepaid account, amount 10 paise per 10 KB will be deducted.
How to know the BSNL hotspot location in a town/city in India is?
Open the BSNL 4G plus App
Beside dashboard, option will come to find for hotspot location
Total list will be displayed and hence ready to use it.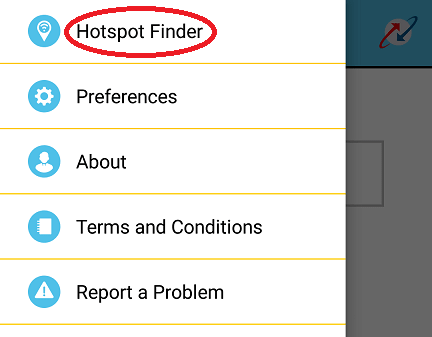 Can other network customers will use this MDO service?
No, others customers won't be able to use the service.
Are there any APN settings for this BSNL 4G Plus?
There is no need for an APN address to connect to the BSNL 4G plus hotspot internet. separate APN for BSNL 3G not required. As it is new links will be shared by BSNL 3G data usage for purpose of billing.
Complete details from subscription, installation to billing, hotspot location every detail is shared.
So move to BSNL 4G plus App and go for unlimited 4G internet service.