BSNL day by day making all platforms crystal clear digitally. One of the examples of raising complaints online on the social media platform. Like on Facebook or on Twitter. Customer will able to lodge complaints regarding fibre broadband, mobile services or landline. The complaints will be resolve through customer care service or from higher authorities.
Nowadays social media is used for every purpose. From promotion or for demotions as well.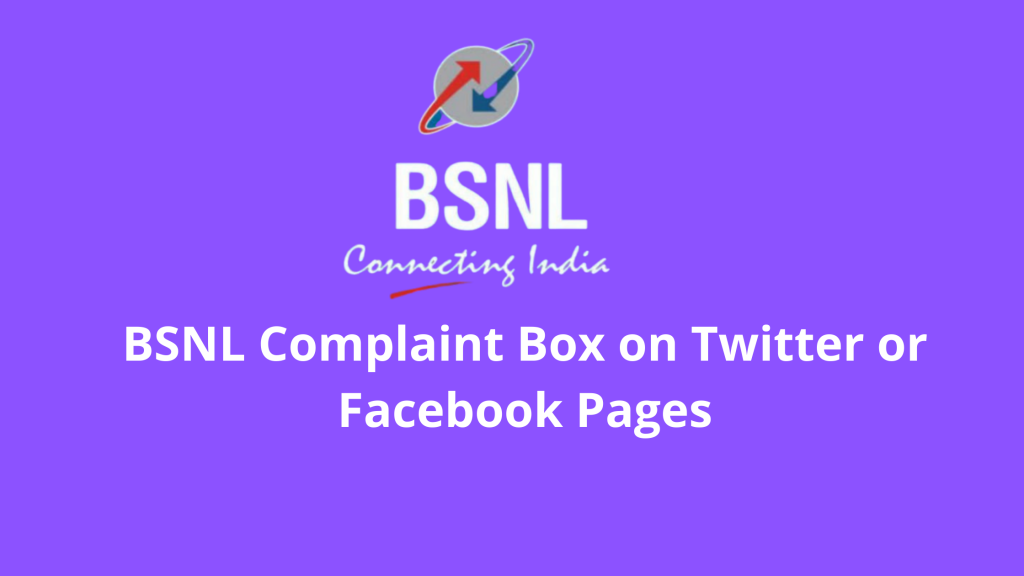 DSL / Fiber broadband facility using customers can directly raise complaints regarding the quality of service provided. The raised complaints can be directly monitored by the top-level team for quick responses.
BSNL launched a new idea to contact customers with their complaints directly. This will provide quick relief to customers for making any complaints.
As BSNL is a public sector unit, it allows the customers to be digitally clear crystal. In remote areas, rather than wired lines, wireless communication means is provided. So that remote customer also is benefited from the services provided by the BSNL. BSNL complaints from Facebook or from a Twitter page, for raising any issues, the online portal can be used. The following are the requirements for raising a complaint on social media platforms.
From the submitted information, BSNL able to grievances complaints easily. Reduce the delay in solving the issues.
How to Lodge BSNL Complaint on Facebook or Twitter Page
| Particulars | Required Details of BSNL Complaint |
| --- | --- |
| Name | Your Name (BhaXXXX) |
| Nature of Complaint | Mobile / Broadband / Landline / Billing / Any Others (Please specify clearly) |
| Contact Number | 9XXXXXXXXX (mobile number) |
| Address | Your Telephone installed address for landline or contact address for Mobile |
| District | Your District |
| State | Your Service Registered State |
Dial 198. Follow IVRS or contact local BSNL CSC
PSU BSNL wants to satisfy its customers by launching a complaint box on the social media platform. In any problem, one can able to raise complaints on social media platforms. Get the best solution for raised complaints as early as possible. Higher authorities take care of the social media platform for the grievances that happened with their customers. The comment will be displayed to everyone on these forums. Hence policies will be clearly followed.