Comparing Mobile Plans In India – 2022
Comparing Mobile Plans
Best SIM Cards In India From Top Service Providers In 2022/2023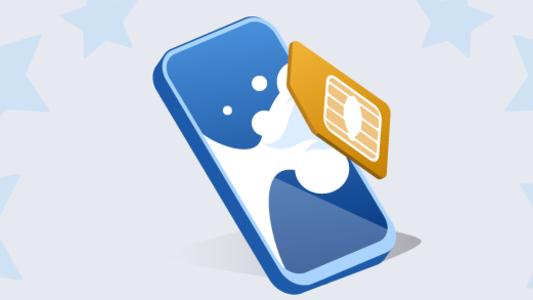 Best SIM Cards In India From Top Service Providers In 2022/2023
The Best Prepaid Plans with OTT Benefits Under & Over Rs. 500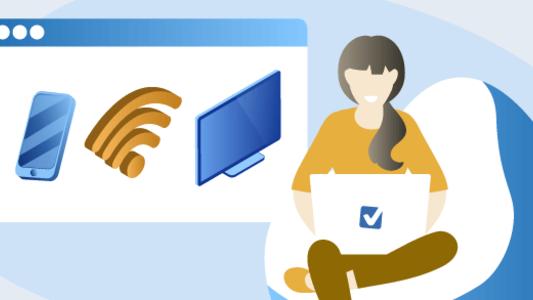 The Best Prepaid Plans with OTT Benefits Under & Over Rs. 500
The Best Mobile Plans in India-Suitable Choices For You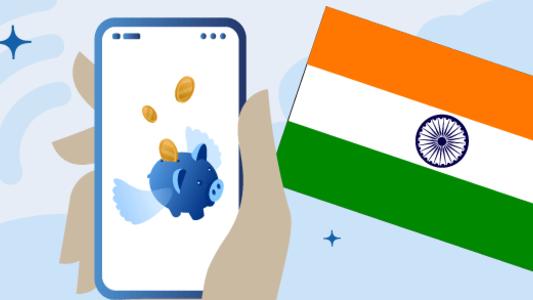 The Best Mobile Plans in India-Suitable Choices For You
Best Data and Prepaid Plans Under 500 in India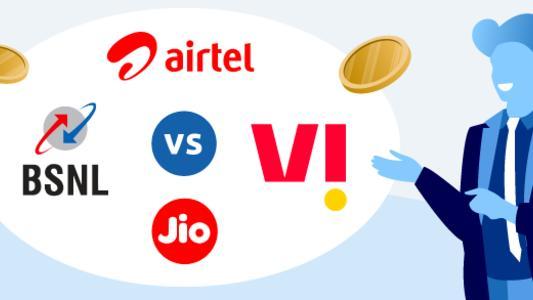 Best Data and Prepaid Plans Under 500 in India
Best Prepaid Plans From Airtel, BSNL, Jio, and Vi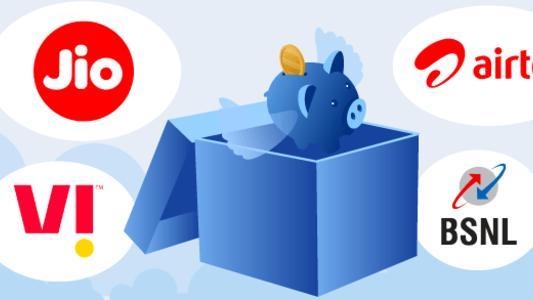 Best Prepaid Plans From Airtel, BSNL, Jio, and Vi
Premium Postpaid Plans: Overview & Comparison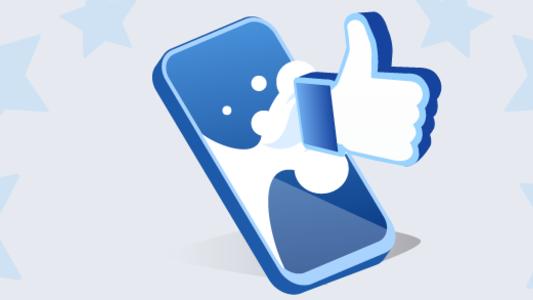 Premium Postpaid Plans: Overview & Comparison
With the advent of technology rising, our lives are becoming more dependent on mobile phones. Regardless of age, almost everyone is on the mobile phone nowadays, calling their colleagues or friends, browsing through the internet or simply watching a video. In fact, two in every three users are expected to have a mobile phone by 2023, according to Business Insider.
---
However, a mobile phone is often rendered useless without a good mobile plan. Prepaid or postpaid, unlimited data and calling or limited, there are many options when it comes to choosing a mobile plan. You might get overwhelmed with the number of options as all of them come with multiple advantages and some disadvantages as well.
At Selectra, we have attempted to help you make a decision by providing a myriad of plans and their pros and cons at one location. You will be able to check out all the various plans and their offerings and compare them to your requirements. But, before we delve more into how to compare plans, let's first under why you should compare mobile plans.
Why Should You Compare Mobile Plans In 2022
Mobile operators are constantly upgrading their plans to attract more customers and stay ahead of their competitors. In fact, when one provider changes their plans, others often follow to ensure their current customers don't switch.
By comparing plans, you'll be able to stay up-to-date with all the new plans and will be able to find the most affordable plans that match your requirements. Hence, it always pays off to regularly compare mobile plans to find the right one for you.
What To Look For While Comparing Mobile Plans
Before choosing a new mobile data service, there are a few things to keep in mind. One of the most important factors is the costs of text messages, calls, and the internet. Nevertheless, network coverage, international calling capability, speed efficiency, and other factors must all be considered as well.
Prior to actually signing a contract with a personal mobile phone carrier or an internet service provider, there are a few things to consider.
1. Internet Usage
It's important to analyse your internet usage before selecting a plan. You can download Films and tv shows, stream songs, play computer games, and do a lot more with several internet plans.
When choosing a broadband network, compare various plans from different networks and save money on extras. While certain businesses have home phones, you would still be paying for all the calls you make.
You can choose between a limited and an unlimited data package. Unlimited plans are always costly, but they are always consistent and reliable. Limited plans are ideal for people on a budget who just don't spend much time browsing.
If you go over your data quota on a limited package, your ISP will either charge you extra or reduce the speed of your connection. When choosing the limited plan, inquire about the cost of extra data usage.
2. Analyse Your Requirement
Once you have considered all the factors above, the most important step is to analyse your current requirement.
For example, if you have a large family, you would want a plan that enables several people to stay connected at a minimal price. If you travel internationally often, you will most definitely want a service that provides free or low-cost international calling. If you always listen to music on your way to and from work, a subscription of only 1GB of data each month will be a perfect solution.
While the features and benefits are surely factors to consider, the most important thing to check is the reliability of the network provider. For example, if you're unable to get proper coverage in most places, it doesn't matter that you have a plan that offers 100GB of data as you won't be able to use it.
It's also important to know that it's okay to choose the wrong operator as you have the option to switch. However, the process can be time-consuming. Hence, try to do proper research before you choose a provider to ensure you don't have to go looking for a new one shortly after.
3. Compare Service Providers
Besides analysing your requirement, you must also consider comparing certain factors between service providers to ensure you have chosen the right one. After all, no matter how great the plan, if the service provider doesn't provide sufficient coverage, you won't be able to do much. Mentioned below are certain factors to consider while comparing service providers:
Price: Most service providers will provide multiple plans that you can choose from, however, check which provider offers maximum benefits at the lowest cost.
Customer Service: Look for a network operator with excellent customer-friendly policies and facilities. Most importantly, work with a provider that prioritizes customer satisfaction.
Network Coverage: Check if the network provider offers network coverage in your area, moreover, you should confirm if the provider offers the latest network speeds like 4G LTE and 5G.
How Do I Switch Operators?
According to the TRAI (Telecom Regulatory Authority of India), Indian mobile customers can switch their mobile provider anytime they want, as of November 25th, 2010. Here is all the information about it.
What is Mobile Number Portability?
Mobile number portability (MNP) allows mobile phone subscribers to keep their phone numbers while switching from one cellular network provider to another, as per Wikipedia.
In other words, MNP allows customers to switch network operators while keeping their phone numbers the same.
Assume you have the phone number 98480-34502, while using the Airtel network. Utilizing Mobile Number Portability (MNP), you can transfer the very same number to the Jio network.
Type of Porting
While the porting procedure usually stays the same, the process can be more time-intensive depending on the type of SIM. There are three forms of MNP.
Pre-paid to Prepaid/ Postpaid
Post-paid to Prepaid/ Postpaid
Pre-paid to Prepaid/ Postpaid
If you have a Prepaid SIM, the porting procedure is easy. However, if you have a post-paid SIM card, the porting procedure can be a little more complicated and time-consuming.
The provider would want to convince you not to port your number away from their platform, as they usually earn more money from postpaid customers. You need to pay off the current debts and make an additional charge of Rs. 100 to account for prorated billing. The porting procedure requires 4-10 days to complete.
Choosing The Best Mobile Operator In India
There are multiple mobile operators who have come and gone in India, however, four providers who have been able to make a mark in the telecom industry are Bharti Airtel, Reliance Jio, Vodafone Idea and BSNL.
Bharti Airtel
Bharti Airtel Limited is a leading global telecommunications company and its services include 2G, 3G, and 4G cellular networks, mobile commerce, fixed line services, high-speed home broadband, DTH, and business services such as national and international long-distance services to carriers. We've mentioned the most popular prepaid, postpaid and broadband plans below:
Airtel Prepaid
Airtel's ₹248 prepaid plan is valid for 28 days, during which you can avail 25GB of data and enjoy unlimited local, STD and roaming calling. You also get 12 months of Wynk Premium subscription, which allows you to enjoy ad-free music and unlimited song download.
Airtel Postpaid
With its ₹999 postpaid plans, Airtel offers 150 GB of data, along with unlimited local and STD calling. Moreover, you can also avail a free add-on connection, get access to Airtel Stream and Wynk Music, and avail a free membership to Shaw Academy.
Reliance Jio
Reliance Jio Infocomm Ltd (popularly known as Jio) is a prominent mobile operator in the country. Reliance Industries, headquartered in Mumbai, is the owner of Jio, which offers 4G LTE services and is India's first VoLTE (Voice over LTE) service, provider. Mentioned below are some of the most popular plans offered by Jio:
Jio Prepaid
For its prepaid customers, Reliance Jio offers a ₹699 plan that offers 5GB of data daily, along with 16GB for extra use for 28 days. With this plan, customers also get subscriptions to JioTV, JioCinema, JioNews, JioCloud and JioSecurity.
Jio Postpaid
Reliance Jio's ₹799 postpaid plan comes with a whopping 150GB of data, along with unlimited voice and SMS features. You can also avail of subscriptions to Amazon Prime, Disney + Hotstar and Netflix.
Vodafone Idea
Vodafone Idea's cellular technologies range from 2G to 3G to 4G LTE (the 4G service reaches about two-thirds of the Indian population). Its corporate services include the Internet of Things and cloud computing applications. The company is a collaboration between the Aditya Birla Group and the Vodafone Group provides services under the Vodafone brand and Aditya Birla's Idea brand. Please find below the most popular plans:
Vodafone Idea Prepaid
One of the top Vodafone Idea prepaid plans is its ₹249 plan, with which you get 1.5GB of daily data for 28 days. Moreover, with unlimited calling and SMS, this plan truly offers value for your money.
Vodafone Idea Postpaid
Vodafone Idea offers its customers a ₹499 postpaid plan, under which you get 75GB of data, with 200GB data rollover and unlimited talk time. You can enjoy free subscriptions to OTT platforms like Prime Video, Zee5, VI Movies & TV.
BSNL
Bharat Sanchar Nigam Limited (BSNL) is an Indian government enterprise and telecommunications service provider based in New Delhi, India. It is wholly owned by the Government of India's Department of Telecommunications, Ministry of Communications.
BSNL Prepaid
BSNL's STV187, which costs ₹187 offers 2GB per day and offers unlimited calls to any network, along with 100 SMS for a validity of 28 days.
BSNL Postpaid
One of the best BSNL postpaid plans is its ₹798 plan, which offers unlimited calling, 100 SMS per day and 50GB of data with up to 150GB data rollover. Moreover, you can get up to 2 connections for BSNL's unlimited calling feature, and avail 50GB data & 100SMS/day for each connection.