Buy the best BSNL broadband plans in AP and Telangana states to enjoy upto 300 Mbps superfast fiber optic internet at your home or office over BSNL fiber network or with DSL technologies even in metros like Hyderabad, Vijayawada or in smart cities and towns with latest BSNL broadband services which is easy now, because we present all for your ready reference to pick the best among comparision with various ISP's.
Check here about the latest BSNL broadband plans AP & Telangana caters you with unlimited free calls on landline and hefty discount options available at cheapest rates for all broadband subscribers buying for 6months, yearly, two year and three year over DSL and Fiber network technologies.
If the netizens can even required high speed after the data cap limit in each of the below plans can opt for BSNL Broadband Top up to restore ultra speed internet, With this BSNL fiber optic internet, you will get best results whenever you test the speed B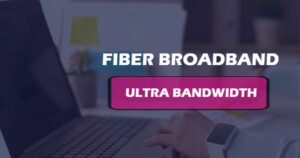 SNL Fibernet broadband, Let's have a look at the tariff
BSNL Broadband Plans AP & Telangana
BSNL Broadband Plan
(Fiber)
Speed
Monthly Rent in Rs
6Months Rent(Rs)
1 year Rent (Rs)
Network Type
Fibre Basic** (Only for New Customers)
30Mbps till 3300GB then 2Mbps
449
0
0
Fiber
100 GB CUL
10Mbps till 100GB then 2Mbps
299
0
0
DSL
Fiber Basic Plus
60Mbps till 3300GB then 2Mbps
599
0
7188
Fiber
200 GB CUL
10Mbps till 200GB then 2Mbps
399
0
4190
DSL
500 GB CUL
10Mbps till 500GB then 2Mbps
555
0
5828
Copper
Fiber TB Plan
100Mbps till 1000GB then 5Mbps
777
0
0
Fiber
Super Star 1
10Mbps till 779GB then 2Mbps
779
0
8569
DSL
Fibre Value**
100Mbps till 3300GB then 2Mbps
799
0
9588
Fiber
Fiber Value Plus
100 Mbps till 1500GB then 10Mbps
849
0
0
Broadband
Super Star 2
10Mbps till 1100GB then 5Mbps
949
0
0
Copper
Fibre Premium**
200Mbps till 3300GB then2Mbps
999
0
11988
Fiber
Fibre Premium Plus
200Mbps till 3300GB then 15Mbps
1277
7024
13409
Bharat Fiber
Super Star 1
100Mbps till 1000GB, after 5Mbps
779
0
Fiber
1600GB CUL
10Mbps till 1600 GB then 5Mbps
1299
0
13640
DSL
Super Star 2
150Mbps till 2000GB, above 10Mbps
949
0
0
Bharat Fiber
Fibre Ultra**
300Mbps till 4000GB then 4Mbps
1499
0
17988
Bharat Fiber
Fibre Silver
300Mbps till 4500GB then 25Mbps
1999
0
0
Fiber
Fibre Silver Plus
300Mbps till 5000GB then 30Mbps
2499
0
0
Fiber
Fibre Ruby
300Mbps till 6500GB then 40Mbps
4499
0
0
Broadband
Fibre Golden
300Mbps till 8000GB then 50Mbps
5999
0
0
Fiber
Fibre Diamond
300Mbps till 12000GB then 60Mbps
9999
0
0
Broadband
Fibre Platinum
300Mbps till 21000GB then 70Mbps
16999
0
0
Barat Fiber
Download BSNL Broadband Plans List
All the above plans are exclusively available only in Andhra Pradesh and Telangana state customers with huge bandwidth, where the two states covered with many ISPs by offering huge download speeds, but now the exclusive BSNL broadband plans of AP and Telangana provides more than that with unlimited calls to any network with free landline connection.